I am a Selmer Artist Clinician endorsing Selmer Saxophones. You can visit my Conn-Selmer page by clicking here.
You can download financial assistance forms from Conn-Selmer
here
.
Here are some suggestions about how I can participate with your educational institution or venue. But these are only suggestions and I'd love to discuss ideas with you.

CONCERT PERFORMANCE:
The Lynn Baker Quartet is available to perform at your venue or school in a variety of concert settings. Our typical set is a 90-minute concert that focuses on the groups latest releases and interweaves those performances with solo outings by each member of the group. We find this maintains a fresh approach to the music and the variety is appreciated by the audience. However, we are flexible and can adjust our concert appearances to fit your needs.

In addition, I can be booked as a solo artist performing with local rhythm sections, school ensembles or some combination. I can perform my compositions and arrangements, or I can play on tunes that you call. These concerts are frequently combined with other workshops or clinics at jazz festivals.
Here is a recording made at a concert at Eastern Oregon University playing with the teacher and great jazz pianist Matt Cooper: I Should Care

FESTIVAL CLINICIAN:
I have over two decades of experiences working with big bands and combos at jazz festivals and I enjoy sharing my insights with students and their directors. I frequently play with the ensemble during my clinic because I find it helps students for me to demonstrate.
BIG BAND WORKSHOP:
Over twenty-five years of college jazz ensemble directing have provided me with many educational insights that I would be happy to share with your ensemble. Whether we work on music that you are preparing, or some of my arrangements, I'll do my best to elevate the individual and ensemble in a fun and productive way.
COMBO WORKSHOP:
I enjoy coaching small ensembles in the nuance of jazz - whether it is ensemble playing, accompanying, or soloing. I am equally at home speaking to rhythm section players as I am with horns and enjoy teaching through demonstration.
IMPROVISATION CLINIC:
Good jazz improvisation is so much more than just knowing what scale will fit on a particular chord. It involves fundamental abilities to perform on your instrument, a knowledge of the syntax and grammar of jazz improvisation that is best gathered by listening, a sure sense of pulse and rhythm, and the desire to make a personal statement. My improvisation clinics take students where they are and build on their abilities and knowledge to move them closer to developing and accessing their individual voices as creative improvisers.
COMPOSITION CLINIC:
By studying the compositions that have defined and advanced art of jazz, my Composition Clinics provide a framework for students to pursue the development of their individual compositional voices.
ARRANGING CLINIC:
Arranging clinics can take several forms; working with individuals or small groups who have works in progress, lectures discussing an overview of arranging issues, or discussing particular techniques. I am happy to discuss with you the approach that will work best for your students.
SAXOPHONE CLINIC:
Covering my perspective on the basics of tone production, equipment and reeds, practice techniques, literature development and a variety of saxophone-specific ideas.
COLLEGE MUSICI ADMISSION CLINIC:
What do colleges want to hear? What educational options are there? How do I prepare an audition? What are the factors I should consider when making my college choices? Why study music in college? These and many more important questions are covered in this lecture/Q&A session. My twenty-five-plus years of teaching experiences and ten years of experience as a college music admission officer have given me special insight that I'm happy to share with your students. This is a particularly effective presentation at jazz festivals.
SOUNDPAINTING CLINIC:
Soundpainting is a gestural language developed by Walter Thompson that allows "painters" to improvise compositions with groups performers. This is a very open-ended experience that allows musicians to "think out of the box" in new ways. It is great for teaching communication, listening, creative problem-solving, and group cohesion skills.
GEMSTONE DEBRIS TRIO CLINIC/CONCERT:
This is a unique and powerful concert and clinic package that will impact wide areas of your school. Gemstone Debris is a beat-based improvising trio of myself on saxophone and effects, Michael Wittgraf on effects, and Ravish Momin on drumset and ableton live. We not only improvise together, but we improvise with the sounds the other musicians are making. This wild, swirling experience is grounded by world music-influenced grooves that make for a unique experience. In addition to the concert, Gemstone Debris offers clinicians that cover jazz-related topics, classical and electronic music composition, and Ableton Live teaching. You really can't find a package like this anywhere else!
Below is a selected list of clinics and concerts at which I have performed:

Carleton College

Casper College

Chaparral Jazz Festival

City Park Jazz (Denver)

Five Points Jazz Festival

Heritage Jazz Classic

Indiana University – Bloomington

Indianapolis Jazz Festival

International Assoc. of Jazz Educators

Jazz In The Sangres

JazzFest Denver

Kutztown Univ.

Lamont Jazz Camp

Mississippi State Univ.

Salem Jazz Festival

Skyline Jazz Festival

South Suburban College (Chicago)

Truman State Univ.

Univ. of British Columbia

Univ. of New Mexico

Univ. of Northern Illinois

Univ. of Oregon

Univ. of Oregon Jazz Camp

Westminster Jazz Festival

Willamette Univ.

Yellowstone Jazz Camp
/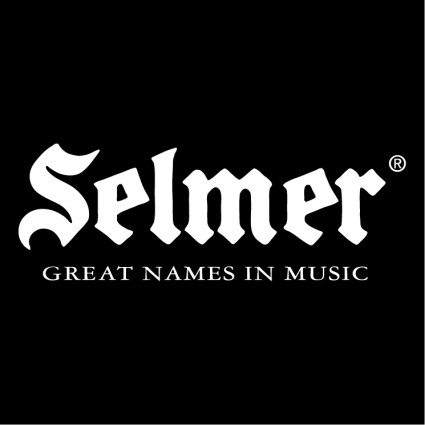 Copyright 2010 - 2015 by Malcor Music Publishing.